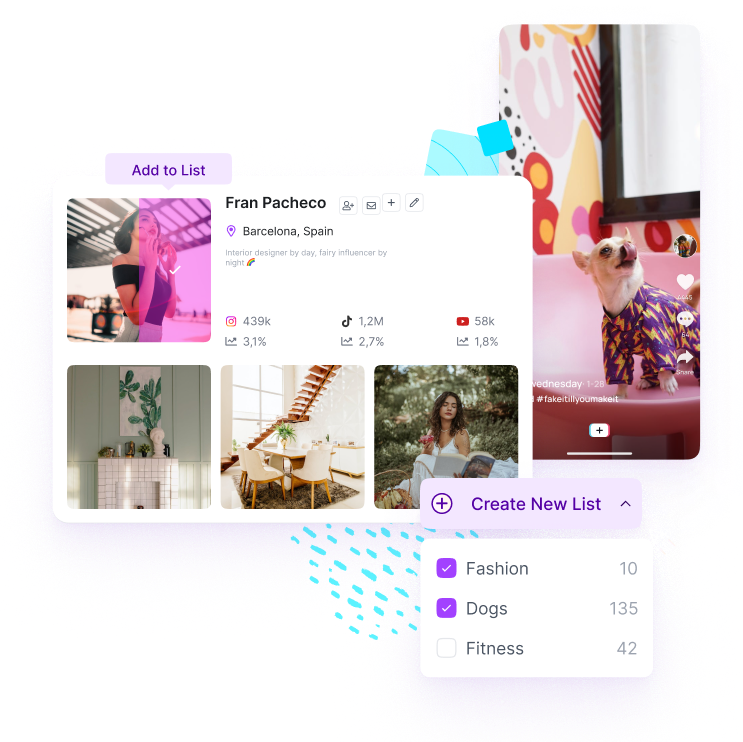 Manage Creators, Select Favorites
Straightforward categorization feature keeps your chosen influencers tidy, allowing you to prioritize and manage campaigns with ease.
Quickly access and view all your engaged creators 👩‍💻 along with their communications at a glance
Reclaim valuable time with our intuitive interface, leaving more room for creative campaign crafting 🎨
Optimize influencer selection, boosting your ROl through more fruitful collaborations and genuine engagements 📈
Influencer Relationship Management 💡
Effective creator management at your fingertips
Say goodbye to clunky spreadsheets and hello to streamlined creator relationship management. Our powerful IRM feature provides a dedicated tool for effectively organizing, tracking, and nurturing your connections with creators.

Track interactions, collaborations, and performance metrics, empowering you to make data-driven decisions and optimize your influencer partnerships for maximum impact.
Our free trial shows you what wednesday.app can do. When you need more horsepower, paid plans start at $79 per month. Customize it to your need, play with it, cancel anytime -no pressure.